2x Pacifier Mini Marble/Tropical (0-6m)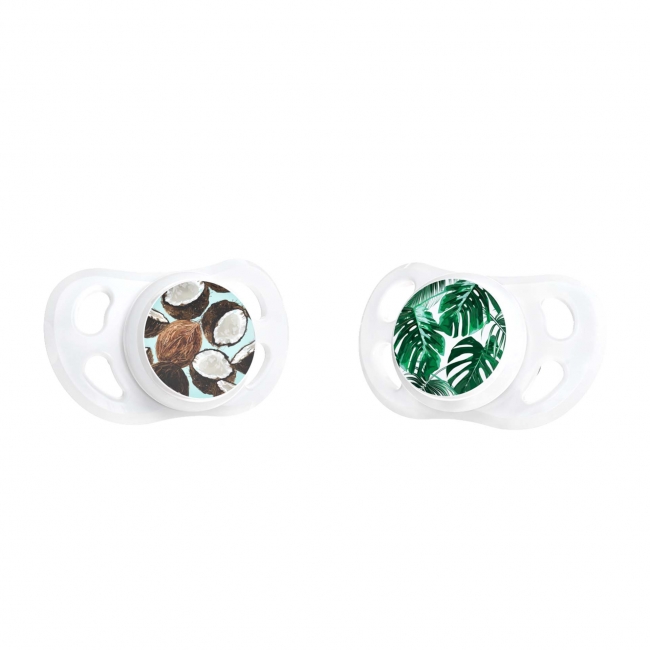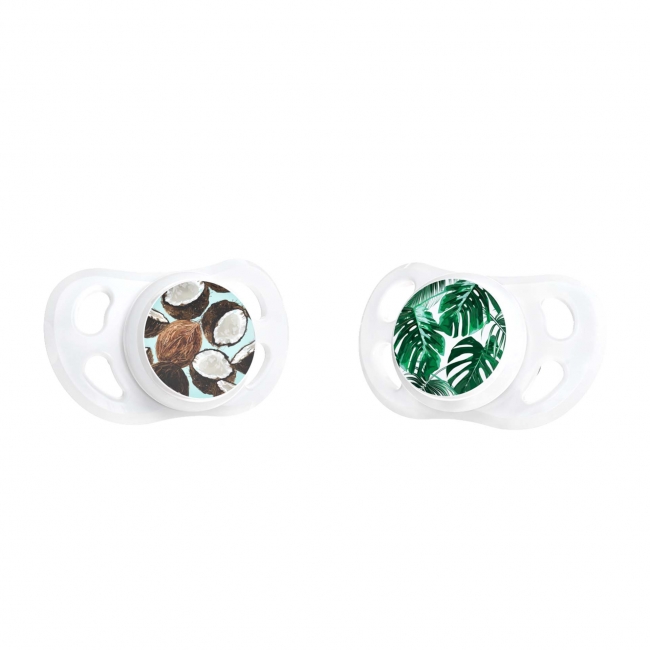 2x Pacifier Mini Marble/Tropical (0-6m)
The Twistshake pacifier was developed to soothe your child with its perfectly adapted shield. The four air holes maintains the integrity of your baby's skin and prevents irritation. Twistshake's super-soft silicon pacifier is the favourite of every baby and the orthodontic shape ensures a healthy teeth-development. All this even comes with beautiful colors and patterns, both marble and tropical. Twistshake's pacifiers are entirely free from BPA, BPS and BPF.
Details
0-6 months
Choose from 10 different patterns
Super-soft silicon
Orthodontic teat
The four air holes makes sure the pacifier is comfortable on your baby's skin
Free from BPA, BPS and BPF - safe for both you and your child
1
TWISTSHAKE TEAT
The teat is specifically developed to suit your child.
2
SUPER-SOFT SILICON
Carefully chosen silicon, mild and comfortable for your baby.
3
ADAPTED SHIELD
Maintains skin integrity thanks to its four, large air holes and perfectly adjusted shape.
4
EASY TO USE
Perfectly designed body, easy to grip and hold.
Lila Bestie
Lilas betydelse kan vara en känsla av rikedom och lojalitet. Lila har egenskaper som intelligent, ansvarig, ambitiös, kreativ och majestätisk. Lila är färgen som hjälper dig att stilla smärta, få inre lugn, få bättre självkänsla och bli modigare.