5x Ezy Bag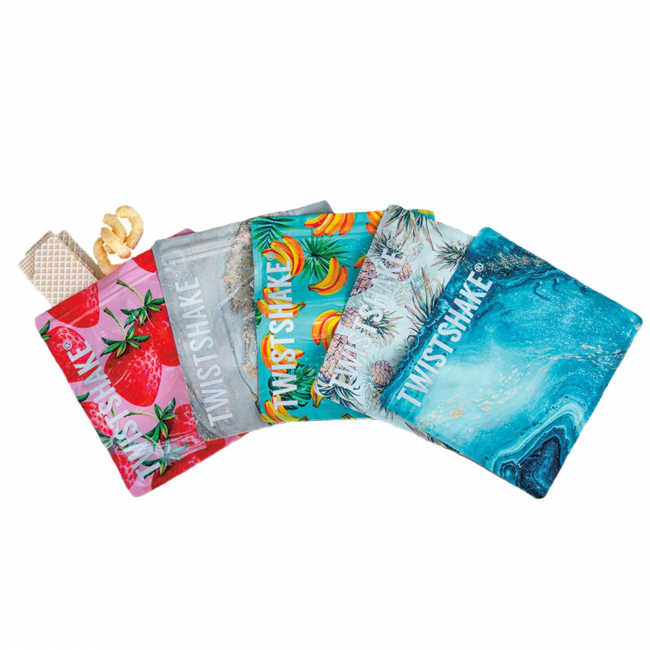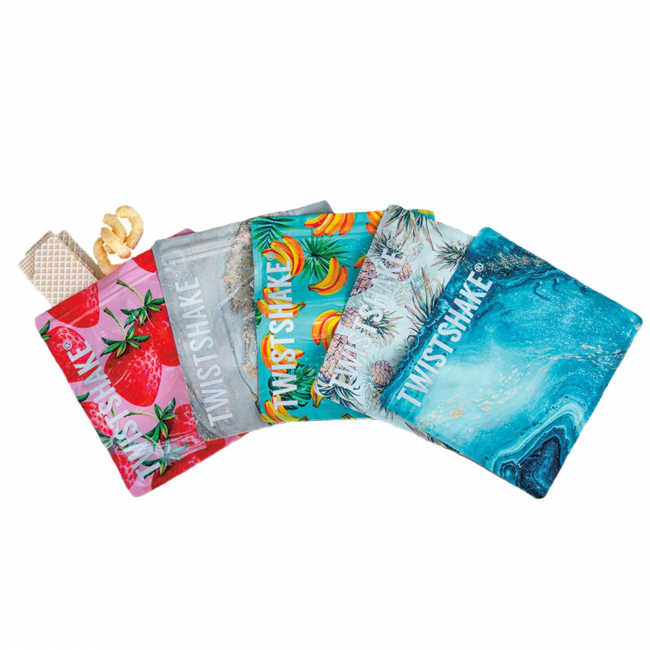 Twistshakes Ezy Bag is a smart resealable bag – perfect storage option for snacks and accessories on the go. Fill it with, for example, nuts, sandwiches and fruit, or why not your baby's pacifiers to keep them clean and fresh in the bag before use? Use Ezy Bag as a smart little bag for mobile and money on the beach and avoid water damage, Ezy bag is waterproof. Store sunscreen or shampoo in Ezy Bag for your suitcase and avoid spills and drafts. There are many uses!
Ezy Bag is reusable and of course free of BPA. Safe for dishwasher (top tray), food and freezer. The size is 24 * 27 cm and it holds 2.1 liters, so you can fit a lot of necessary things. Equipped with dual locking devices to prevent leakage. Choose from five lovely patterns: marble gray and blue, pineapple, strawberry and banana.
DETAILS
Environmentally friendly – Ezy Bag is reusable and resealable.
Free from BPA - a safe product for you and your child.
Safety – works great to clean in the dishwasher on the top tray and to freeze.
Double ziplock – double locking devices that prevent leakage.
Tested – safe for food.
Size – holds 2.1 liters and is 24 * 27 cm.
Practical storage – perfect for storing snacks and accessories on the go.
Design – available in five lovely patterns.
Lila Bestie
Lilas betydelse kan vara en känsla av rikedom och lojalitet. Lila har egenskaper som intelligent, ansvarig, ambitiös, kreativ och majestätisk. Lila är färgen som hjälper dig att stilla smärta, få inre lugn, få bättre självkänsla och bli modigare.