Cooling Bag 15L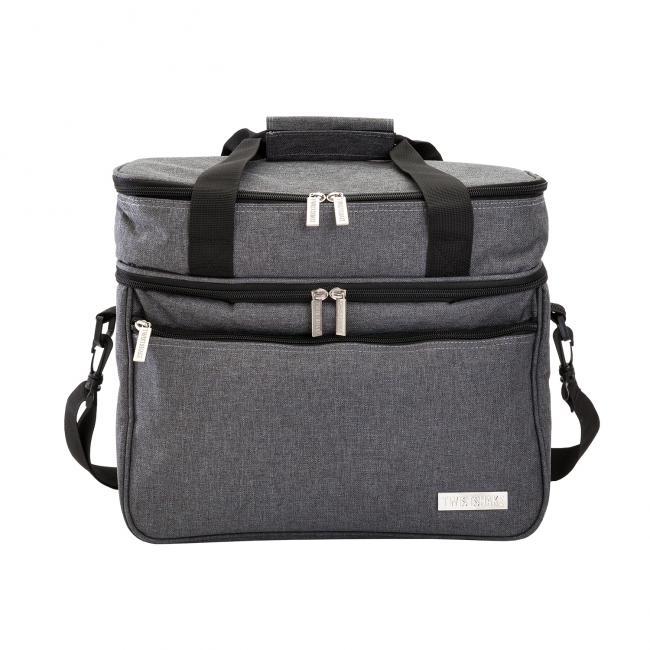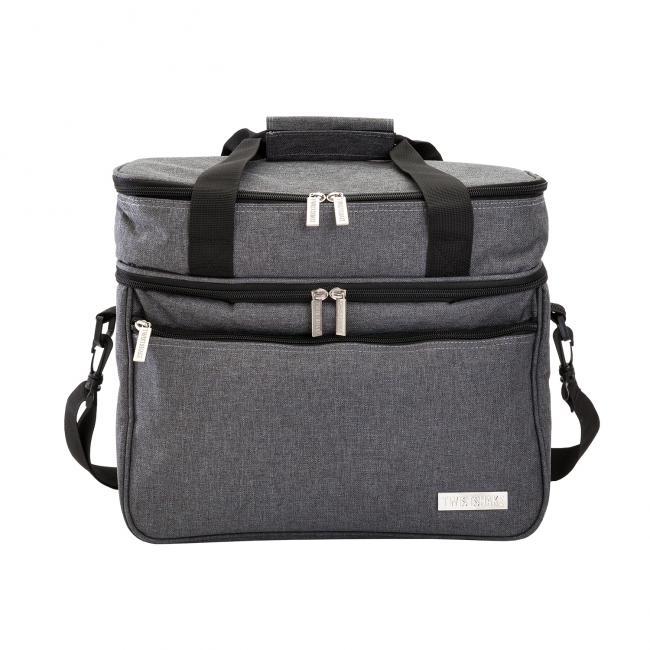 A classic and efficient Cooling Bag when you're on the go
Store your picnic supplies in this Classic and sturdy Cooling Bag whenever it's time to embark on an adventure! Take it with you to the park, the beach, or on a boat — it's perfect for all kinds of leisure activities.
The large Cooling Bag holds up to 15 liters with additional storage in the lid, plus a few other compartments. The top section effectively cools your accessories, making it ideal for Twistshake mugs, cutlery of all kinds, Squeeze bags, and the Click-mat Mini. In the cylindrical head, you'll find a mesh pocket that can store even more items, such as cooling packs. On the front is another small compartment that is perfect for keeping items you want close at hand such as your keys, mobile phone, transit pass and other necessities. Now when you venture out, you only need to bring a single bag with you on your travels.
The bag opens and closes with a convenient zipper to provide easy and secure access. Two practical handles make it simple to carry, or you can use the adjustable shoulder strap. Since the bag is made of durable polyester on the outside and water-repellent PEVA within, it's almost effortless to clean. The bag itself is gray with black details and features a unisex design for all parents.
By the way, you can also purchase slim and effective cooling packs from Twistshake, find them here!
Cleaning instructions: Aerate after use. If necessary, wash by hand with lukewarm water and possibly some mild detergent. Do not use strong detergents or immerse the bag in water. Air-drying after cleaning is recommended (hang the bag up to dry immediately after washing).
DETAILS
Dimensions (folded) — Length: 37 cm, Width: 26 cm, Height: 15 cm.
Dimensions (open) — Length: 37 cm, Width: 26 cm, Height: 30 cm.
Material — Polyester on the outside and water-repellent PEVA on the inside.
Cleaning — Hand wash and drip dry. Aerate after cleaning.
Capacity — 15 liter.
Weight — 724 gram.
Color — Grey with black details.
Design — Unisex.
Lila Bestie
Lilas betydelse kan vara en känsla av rikedom och lojalitet. Lila har egenskaper som intelligent, ansvarig, ambitiös, kreativ och majestätisk. Lila är färgen som hjälper dig att stilla smärta, få inre lugn, få bättre självkänsla och bli modigare.